Pleasure Salon Presentations & Forums
We host fun Educational Salons with good tapas, dinner & drinks at a cosy venue. For WOMEN, MEN, NON-BINARY, TRANS & COUPLES of all sexualities.
Forum Topics covered:
Recommendations on the hottest Pleasure Tools, erotic accessories and sexy costumes available
Anatomy education: Women's Arousal, Male Arousal, Anal & G Spot Play
Sexuality Exploration: Kinky Play, Blending Kink & Tantra, Fantasy Development, Multi-orgasmic Men
Guest Speaker contributions
Artistic Sex Education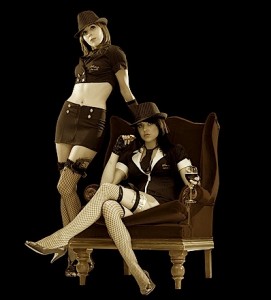 Your Ticket Price includes a free champagne or equivalent on arrival and a $20 redeemable voucher on products.  Purchase your products and take them home immediately or receive discreet free delivery!
Join the VIP E-List to be included on the VIP guest list for Pleasure Salons.
Your details are kept safe & confidential and the privacy of our customers is paramount. We never sell or trade your personal details.