Couples Consultations help you to Explore, Dare and Enjoy!
Enhance your intimacy and vary your sex play
The Pleasure Consultant is an experienced sexuality and intimacy coach dedicated to helping  couples of all genders and sexualities to enrich their lives through a deeper understanding of their mental, emotional and erotic bodies.

In

safe and heart-centred private consultations, she applies her training in Tantra, Quodoushka Spiritual Sexuality, Taoist practices, BDSM exploration and shamanic ceremony, as well as her qualifications as a remedial masseuse and certified counsellor.

Using Counselling, Facilitation, Roleplay, Consent & Touch Education, the Pleasure Consultant

helps people open their minds, connect with their bodies and enhance their creative and sexual lives.

The Pleasure Consultant conducts talk sessions discussing how to inject a fun, playful attitude into the bedroom (or wherever you choose)
Enjoy more pleasure and better communication, enhance all areas of your lives
Develop effective communication to integrate your emotional desires with your sexual needs
Personalized advice based on the individual and the couple dynamics
*** Learn more about Ana & her passion ***
Book a face-to-face consultation: 
Byron Bay NSW
Gold Coast QLD
Too busy to drive or can't attend a session? Skype Me to arrange an appointment, 45 or 60 min consults available.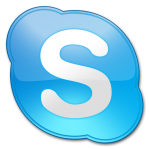 anasnyman