How are consent & communication techniques a gateway to mind-blowing pleasure? How can fantasy bring you closer to your partner? What does self-love look like in the bedroom? These questions and more answered in entertaining and dynamic talks for your sexuality event!
To open your eyes to the world of good quality Pleasure Tools Designer gear: specifically engineered for pleasure Touch, play with, turn on the Pleasure Tools after we discuss the 'how to'…'why?' and 'why not?' of them.
Unfolding into your G Spot orgasmic potential ~ women AND men Discover Pleasure Tools best suited for couples G Spot play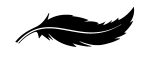 Please Note: There is no sex, nudity or group orgasms involved in these events.
That's for later when you get home!
Australia… Brisbane Central  →  Gold Coast  →  Byron Bay 
JOIN THE VIP ELIST FOR INFO ON UPCOMING SALONS
Your details are kept safe & confidential and the privacy of our customers is paramount. We never sell or trade your personal details.