The Pleasure Consultant aims to support a shift in personal and societal attitudes and beliefs surrounding sexuality, and encourage somatic awareness and responsibility.
Through seminars and guest speaking opportunities, she engender a focus on connection, pleasure and fun, giving towards to ourselves, life and others.
Learn about consent and communication in a sexual relationship. 

Offer a combined approach for spiritual, emotional, physical and sexual awareness and blossoming.
The Pleasure Consultant supports all sexualities and genders
in the discovery of deeper pleasures in their lives through positive sex education.
Book The Pleasure Consultant to speak at your event, topics may include:
Sexual health for adults and teenagers
Pleasure Advice
Pelvic floor health programs
Understanding women's arousal network
The Reality of sex and then the Fantasies…
Daring to expand into sensation play or kink
Staying present, exploring romance and roleplay
G Spot education & techniques
Pleasure Tools for women and men, a presentation of Premium Products
Personal erotic development and effective communication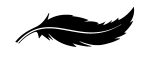 To book The Pleasure Consultant for your event
Call  02 6698 5420 to discuss your event ideas and identify the program that will work best for your audience.